« Back to Events
March Social at The Intrepid Sojourner Beer Project
When: Thursday, March 28, 5-7pm
Where: The Intrepid Sojourner Beer Project, 925 W. 8th Ave
Join ULI at The Intrepid Sojourner Beer Project in Lincoln Park to connect and network with your peers.
At this social hosted by our Young Leaders Group, meet and mingle with real estate professionals through the state's largest real estate organization. This is a free event for members and non-members with preregistration. Please invite friends and colleagues to join us.
The ULI Networking Social is hosted once a month by the Young Leaders Group. This event is designed to bring all ULI members together in an informal setting where both young professionals and industry leaders can meet and network. You never know what the future of our industry may hold; until you meet the people who are shaping it. Join us somewhere new on the every month.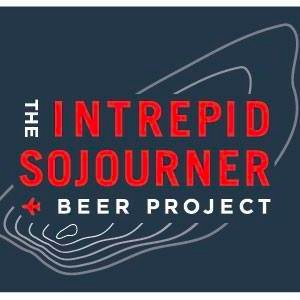 About The Intrepid Sojourner Beer Project:
Drink globally locally! At The Intrepid Sojourner Beer Project, beer tells a story. While many brewers come from science & engineering backgrounds, head brewer Andrew Moore is an adventurer, an explorer, a storyteller. He fell in love with craft beer when he moved to Boulder for grad school in Classical archaeology. He began homebrewing as a distraction from homework when he wasn't on digs in the Mediterranean & eventually decided his love for beer was a perfect way to explore his passion for travel, history, & culture.
We've seen a great expansion of the concept of what beer can be in the last generation, but we know beer can still become so much more. Andrew has expanded his repertoire beyond flavors influenced by his digs in Turkey, the birthplace of his stout with Turkish coffee & his hefeweizen inspired by the apricots he'd pick straight from the field during lunch breaks on digs. The Intrepid Sojourner thoughtfully sources spices & herbs for flavors inspired by cuisines the world over – from the peated malts of Scottish whiskies to Mexican chocolate & horchata ingredients; to sweet Italian basil, Thai basil, purple basil; to chai & chamomile; to lavender, garlic & sage; to cardamom, cubeb pepper, & blade mace; to pears, Moroccan medjool dates, & roasted Palisade peaches from right here in Colorado – enhancing flavors inherent to indigenous beer styles to both fascinate the beer expert & simultaneously make beer more accessible to craft-brew skeptics.
While the Intrepid Sojourner Beer Project is a place to experiment with new styles & flavors, & it's also a place to learn the fascinating stories of world cultures & of beer – & of course, it's a place to make your own new stories while you explore new beers with your friends. Inspired by travels, our beers will send you on a trip down memory lane, evoking memories of your travels & giving you wanderlust for new adventures. It's a place share your tales with friends, hear other people's stories, & plan your next sojourn with our free wifi & growing library of travel guides. Drink globally locally!
Click here to view a list of attendees.
iCal Import